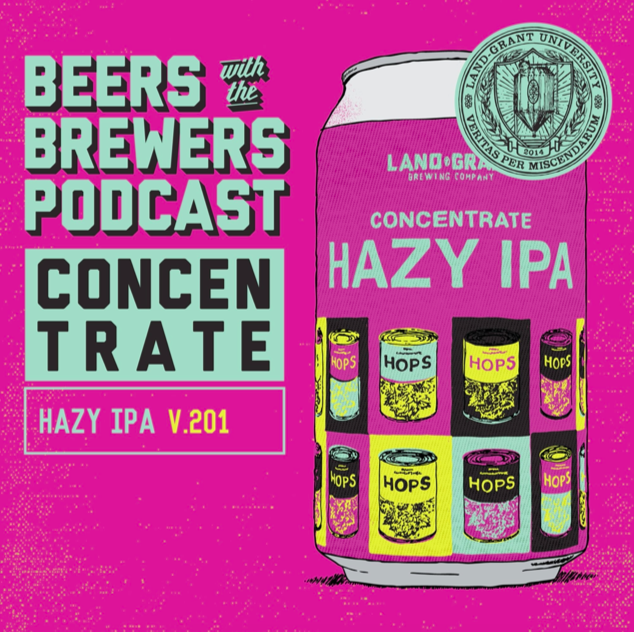 Dan, Adam, Walt and Mark are back for a two beer episode this week on BWTB!
Concentrate V.201, the fifth (first of 2020 and arguably the best iteration yet) release in our new quarterly Concentrate Hazy IPA series, brewed with both traditional and Cryo-Hops (concentrated lupulin from whole-leaf hops containing resins and aromatic oil) to deliver massive amounts of juicy, hoppy aroma and hop flavor. 
ChardonAle IPA is brewed with Chardonnay Grapes and Hallertau Blanc and Triple Pearle hops for a beer that blurs the line between beer and wine. Experimental Series are our very rare, single batch, draft only brews that are unique to the brewers that made them!
Concentrate V.201 STATS
---
STYLE:
HAZY IPA
ABV:
7.5% 
IBU: 31
HOPS:CITRA, CRYO-CITRA, COMET, CTZ
MALTS: CRAFT MASTER BLEND, MALTED OATS, RED WHEAT MALT
AVAILABILITY: FEB-APR
ChardonAle STATS
---
STYLE: IPA WITH CHARDONNAY GRAPE JUICE
ABV: 6.7% IBU: 30
HOPS: TRIPLE PEARL, HALLERTAU BLANC
MALTS: SWAEN PILSNER, CHARDONNAY CONCENTRATE, WHITE WHEAT MALT, GOLDPILS VIENNA MALT
AVAILABILITY: JAN-FEB