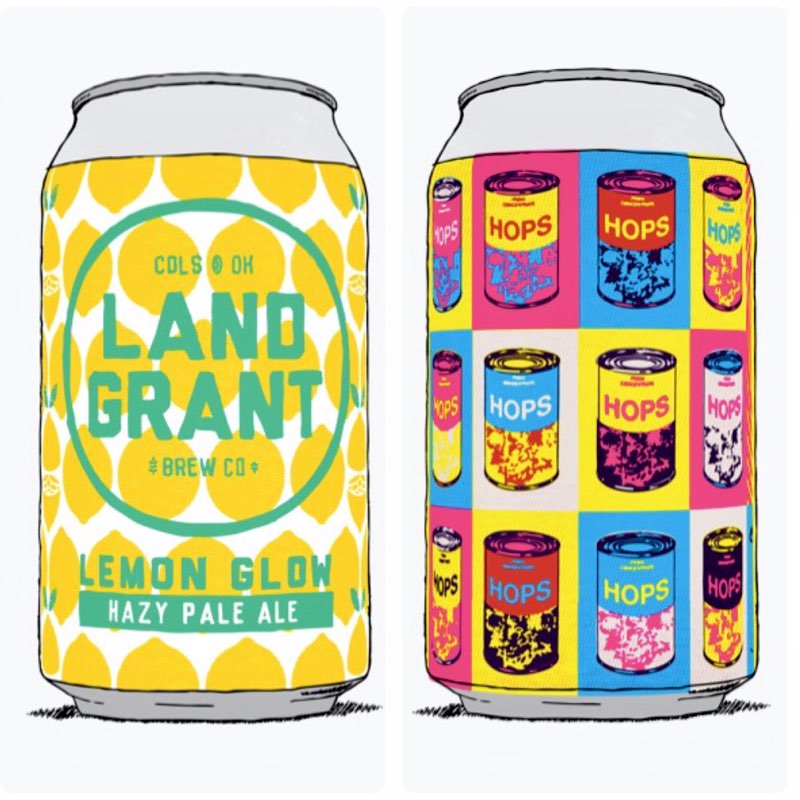 Perfect for the hazy days of summer, Walt, Adam, Dan and Mark pitch a double header of hazy beers, Lemon Glow Hazy Pale Ale and Super Concentrate Hazy IPA.
Cut through summer's malaise with this zesty, luminously Hazy Pale Ale that packs a whole grove's worth of lemon-forward hoppy zeal. Brewed not with actual lemons but with hop varieties—Lemondrop, Loral, Citra, and Centennial—that deliver a perceived golden citrus punch. Kick your feet up and peel back the top and bask in the Lemon Glow.
LEMON GLOW STATS
---
STYLE: HAZY PALE ALE
ABV: 5.4%   IBU: 20
HOPS: CRYO-LORAL, CRYO-CENTENNIAL, CRYO-CITRA, LEMONDROP
MALTS: 2 ROW, CRAFTPILS VIENNA, EXTRA SPECIAL, BLONDE ROAST OATS
CONTAINER: KEGS / CANS
AVAILABILITY: JULY 2019
A bonus release in our new quarterly Concentrate Hazy IPA series, brewed with both traditional and Cryo-Hops (concentrated lupulin from whole-leaf hops containing resins and aromatic oil) to deliver massive amounts of juicy, hoppy aroma and hop flavor. This beer gets a super-charged hoppy boost from a double dry-hop of El Dorado and Pacific Gem.
SUPER CONCENTRATE STATS
---
STYLE: HAZY IPA
ABV: 7.5%   IBU: 36
HOPS: PACIFIC GEM, MOSAIC, CRYO-LORAL, CRYO-CENTENNIAL, EL DORADO
MALTS: 2 ROW, OATS, RED WHEAT
SEASON: JULY-AUGUST 2019
CONTAINER: KEGS / CANS
AVAILABILITY: LIMITED