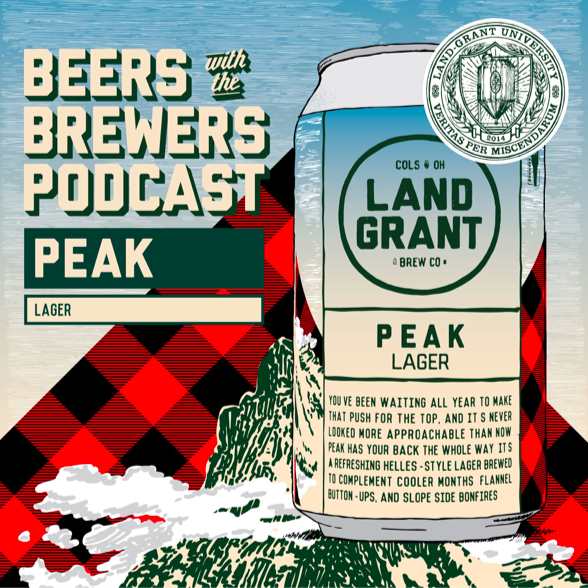 You've been waiting all year to make that push for the top, and it's never looked more approachable than now. Peak has your back the whole way, it's a refreshing Helles-style lager brewed to complement cooler months, flannel button-ups, and slope side bonfires.
PEAK STATS
---
STYLE: LAGER
ABV: 5.0%   IBU: 35
HOPS: PERLE, TETTNANG
MALTS: PILSNER, MUNICH, DEXTROSE
SEASON: FALL/WINTER
CONTAINER: KEGS / CANS
AVAILABILITY: OCTOBER

 

 

Sometimes you want to head West and take on the biggest challenge you can find, and sometimes you just want to head to the local hill and slide down an easy-going, freshly-groomed green. Either way, Groomer is your new adventure companion. This Session IPA goes down easy thanks to Centennial, El Dorado and Mosaic,  providing the perfect dusting of cold weather refreshment. Come winter, Whether you're warming up in the lodge  or kicking back at Aprés, be sure to fully send it!
GROOMER STATS
---
STYLE: SESSION IPA
ABV: 4.7%   IBU: 35
HOPS: CENTENNIAL, EL DORADO, MOSAIC
MALTS: CRAFT MASTER BLEND, GOLDPILS VIENNA, OAT FLAKES
SEASON: FALL
CONTAINER: KEGS / CANS
AVAILABILITY: NOVEMBER