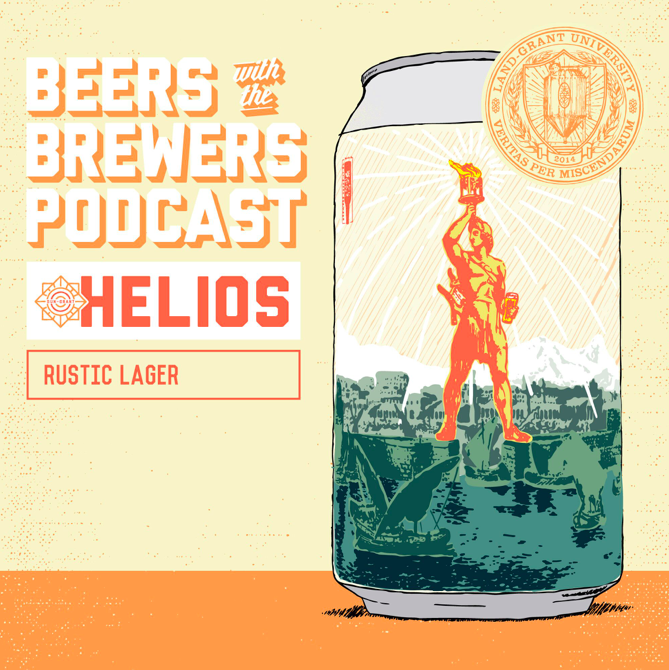 This week join Adam, Walt, Chris and Mark as we talk about our annual sun-Grant beer. Each beer in the series is named for a different sun god and are are brewed to highlight our sustainability and community initiatives. 2019's is an easy drinking lager featuring local honey.
This beer is brewed with:
LOCAL HONEY / From Stratford Ecological Center in Delaware, Ohio
OHIO MALTS / Pilsner malt From Haus Malts in Cleveland, Ohio
MIDWEST HOPS / Triple Pearl hops from Michigan
KVEIK YEAST / Fermented at a lower temp for higher electrical efficiency
For every pint pour and six-pack sold, $2 will go towards our internal Sun-Grant Fund which we'll use to finance equipment upgrades, building improvements, and anything else that will continue to reduce our environmental impact. 
HELIOS STATS
---
STYLE: RUSTIC LAGER
ABV: 5.2%   IBU: 25
HOPS: MICHIGAN TRIPLE PEARL
MALTS: OHIO PILSNER MALT, SPELT
OTHER INGREDIENTS: LOCAL HONEY
CONTAINER: KEGS / CANS
AVAILABILITY: EARTH DAY-MAY